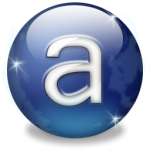 I was without power for most of the afternoon and evening today. When the power company had everything fixed, the first thing I did was to head over to Twitter to see what I had missed. That's honestly where I find out most of my news lately. On Twitter, I follow a lot of different people. Many of those are staff members and experts right here on GeeksToGo, as well as other security-related sites.
As soon as my Twitter homepage loaded, I started seeing tweet after tweet talking about Avast, and their horrible "oopsie" today with updates. Being the person I am, I started nosing around the web, trying to find out more. The more I read, the more disturbed and angry I became.
Virus definitions version 091203-0 which was released today is creating havoc on many unsuspecting users. It is reporting numerous legitimate files as being infected with Win32:Delf – a very nasty little piece of malware. For many users, Avast isn't even giving them the option to "skip" actions against the supposedly infected files and programs. They are simply being moved to the "chest", rendering them useless to the user.
If you do a simple Google search, you'll see thousands of people complaining on all sorts of forums about losing programs, pictures, documents and the like due to this. People are outraged – and rightfully so. They have placed their trust in Avast to keep them protected, and to keep the things on their computer safe. Instead, Avast is making a mess of things and putting their information at risk.
We at GeeksToGo have long recommended the use of Avast to our users. Normally, it is a very good program. Everyone makes mistakes, yes. But to make one of this magnitude – is nearly unforgivable.