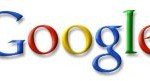 Earlier this evening, Google announced on its blog that the new Google Apps Marketplace is finally ready for your creative submissions. However, these Apps aren't the same type as you would find for your iPhone or iPod Touch. Instead, this will be a store for enterprise apps in the cloud. Using a set of APIs, these third-party apps will be able to integrate their products within Google Apps.
For customers, this means easy access to many applications that their business can use. It's very simple to get started. According to Google, it takes only four total mouse clicks. For developers, this means instant access to more users than you could possibly imagine. It could also mean a lot of money in your pocket!
Even though these apps are vastly different from what is found on the Google Android Market or the Apple App Store, Google is still allowing devs to submit applications for sale. They're even offering you a bigger piece of the pie for what you create… Google states they are only keeping 20% of each sale. Since these apps will likely sell for a higher price than anything we've seen before, that 80% in the pockets of the developers could add up quite quickly.
Additionally, Google is only charging a one-time $100.00 fee to anyone who wishes to sign up to submit applications – no matter how many you create. Apple charges that same amount yearly. Hmmm… the possibility of making more money while paying out less to get started. How appealing does that sound right about now to all of you code Geeks out there?
There are already several apps available on the Google Apps Marketplace. Take some time to check out what types of things they're looking for, and then get busy!