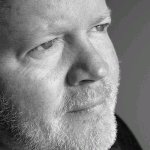 Have you ever wondered who is behind this site? We did an interview with the man behind this amazing site full of great and free advice!
In part one of the interview we learned bout age, employment, family, what he likes to do in his 'free time', and his 'most memorable moment' on the site. In this, the second part of the interview I will ask some questions about how and why Geeks to Go was created. How long it has existed. And even get 5 tips from the Head Geek himself! 😉
Why did you found Geeks to Go? How did you get the idea to create Geeks to Go?
Well it's an interesting story, but not entirely altruistic. I remember reading an article in Forbes magazine about Geeks on Call being one of the fastest growing franchises. At the time, I thought companies specializing in on-site service were a neat idea. I started brainstorming domain names, and was surprised to see geekstogo.com was available. On a whim I registered it.Being successfully employed, I toyed with the idea for a while. Part of that process was developing a live website, to show others and receive feedback. Surprisingly, one day a fax arrived (remember faxes?). It was from a lawyer claiming trademark infringement for geeks2go.com. I consulted with a local trademark attorney. He wanted a $1,400 retainer, and said I would likely win the case, but the eventual total cost could escalate much higher. It depended on how much the other party was willing to fight. It was an easy decision to abandon the idea. Long story short, one Saturday afternoon I found free forum software called Invision Power Board. I decided to try setting up a forum, and it proved pretty easy. Coincidentally, my first host was also the host of spywareinfo.com (now
spywareinfoforum.com
). I learned about malware removal from Mike Healan in that web host's customer forum. After learning more about it at spywareinfo and tomcoyote, malware removal was added as a forum. It has proven very popular ever since.
To bring the story full circle, geeks2go.com now redirects to geekstogo.com. On-site service didn't prove to be a viable business model. Buying a new computer quickly became cheaper than the high rates often charged for on-site service.
Why is Geeks to Go free? Are there any catches?
There are no catches to the free help offered. The help we offer has always been free. Originally, it was free because it was just me volunteering my time. I never envisioned so many people would become involved. To start, the site depended on donations (and me) to pay expenses.Later we added Google ads, and donations were no longer needed. People continued to want to donate, because they were grateful for the help received. So we decided to allow donations directly to the people who help. If you want to show appreciation to the person who helped you, some geeks will have a donation link in their signature. There is no expectation of a donation. Examples of what the donations are often used for include a new keyboard, monitor, or maybe even a new PC.We occasionally get complaints about ads, however I generally inform that it's very easy to view the site without ads, simply register (only visitors see ads). Registration is also free.
All our geeks are still volunteers. If it wasn't for this great group of folks who enjoy sharing their knowledge and helping others, there would be no site. We also offer free malware removal training to future malware removal volunteers in our Geek University. Training became a necessity as more people asked for malware removal help, and as malware removal became more difficult. While GeekU is not a public area (you must apply to be admitted), it's an area in which we take great pride.
How long has Geeks to Go existed? And how fast has it grown since then?
The site was introduced in May 2003. I think it took almost a month just to get the first member. The first year, questions were sporadic, and I had no trouble answering them. The second year growth started to explode. For over a year, it grew exponentially. Traffic was doubling every month. I was beginning to spend far too much time on the site. It was affecting my job, and my personal life. I remember one especially nice weekend. I was in my office, looking out the window, wondering what the hell I was doing inside all day. I seriously considered quitting. Then as if on cue, and without ever asking, people I didn't know began offering help. I was amazed. I'm still amazed. The help relieved the workload, and it was enjoyable again.
While the site has grown to over 300,000 members, our traffic growth has been pretty stagnant the past couple of years. It holds true in business and in life that if you're not growing, you're dying. While I don't wish for the exponential growth of the early days, we'd like to see some slow manageable growth.
Did you ever expect it to grow as big as it is now?
No. I just setup up a site to occasionally help people, while improving my own skills. Never could I anticipate so many people helping, or some many people being helped.
Where do you think Geeks to Go will be in 5 years?
We (as an admin team) have probably been a little remiss in keeping the forums up-to-date with the times, and the definition of a "geek". Geeks to Go started by offering free computer help. Today everyone has to be a geek. Technology surrounds us. A computer isn't just something that sits on your desk. Computers are in our pockets (smart phones), in our living rooms (HDTV, DVRs), and in our cars. Geeks have to be technology experts. I expect the forums will become mobile focused, and we'll probably see malware expand into mobile (phones, tablets, etc.) and other devices.

If you could only give 5 computer related tips to someone, what would they be?
Backup everything, and often
Keep operating system and applications updated
Install an antivirus and keep its definitions updated
Avoid P2P (Torrents, Newsgroups, etc.)
Limit kids computer use to public areas of the house
Where do you think the world of Malware is going? (Or what do you think is going to be the biggest threat in 5-10 years?)
It's hard to guess where malware is headed, but if history is to be a guide, it'll become more difficult to detect and remove, and it'll expand to where ever the opportunity exist. Malware is no longer created by a teenager in a basement; it's big business. Suspected are ties to Russian mafia, the US mafia, and other organized crime groups in many countries.
Traditionally malware has been blocked by "black listing". Essentially, a large database containing "signatures" of known malware is maintained, and updated by each antivirus company. Heuristics is a term used to describe when a program is "guessing" if a file is malware. Its intent is to stop new/unknown threats. Unfortunately, even the best heuristics miss the majority of unknown infections, and suffer from high rates of false positives.
Today, it seems that the threats are introduced, and evolve so fast that it seems as if they are quickly overwhelming our ability to identify, account, and remove them. "White listing" uses the opposite approach as blacklisting. It creates a database of all known good applications, refusing to let unknown applications run. While white listing has long been discussed, I think we are ever closer to it becoming reality.
The iPhone uses a white list model. It's not perfect, and there are inherent issues with letting a third party become the "gatekeeper" of selecting which software will be allowed to run on your system, however modern malware can also be very destructive, and very difficult to remove. White listing probably offers the most efficient and effective means to prevent it from installing or running in the first place. The recent acquisition of McAfee by Intel probably signals the next step in the evolution of white listing. Rather than worry about security software being disabled, rootkits bypassing protections, etc., the hardware itself will control the white list.
Malware is evolving beyond computers into mobile devices. Soon it could be in TVs, appliances, or even your car. As more things around us become internet aware, more things will become malware targets.
Are there any last wise words that you would like to share with the readers?
Do no harm, and leave the world a better place than you found it.