Intel's AppUp has offered a PC version of Angry Birds for $4.99 for some time now. Recently, they began offering it free if following a special link from Best Buy. This game supports touch in Windows, and plays just like the iPad/Phone/Touch version. It even supports multi-monitor.
1) Visit BestBuy's Intel AppUp Page: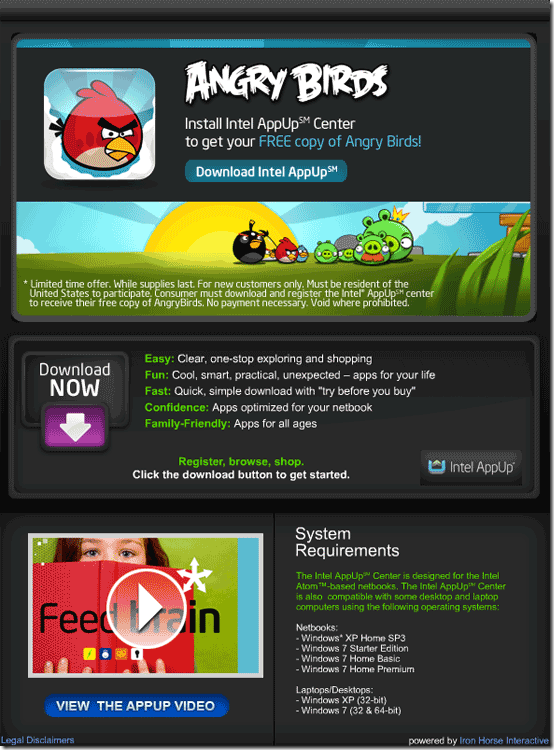 2) Download IntelAppUpcenter-windows-installer.exe
3) When installation is completed, get your free copy of Angry Birds: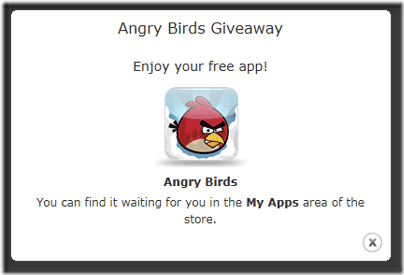 4) Install Angry Birds on up to 4 additional computers by installing Intel's AppUp on additional them, and then selecting the My Apps tab (left side). Download.