Hi
Today I have noticed that I am being attacked by some fake Adware remover. I cannot get rid of it. Every few minutes it comes up with "Security warning Adware programs found on system..." in a speech bubble coming from the quick launch bar. When I click on it.. a box comes up about a free scan of an adware remover and when I click on the free scan it takes me to a slimshield site...
http://www.slimshiel...77&soft=sshield
I have attached a picture of the stuff that comes up. It would be greatly appreciated if you lot could help me remove this.. I have spent this whole morning trying to remove it with Spybot and Xoftspy.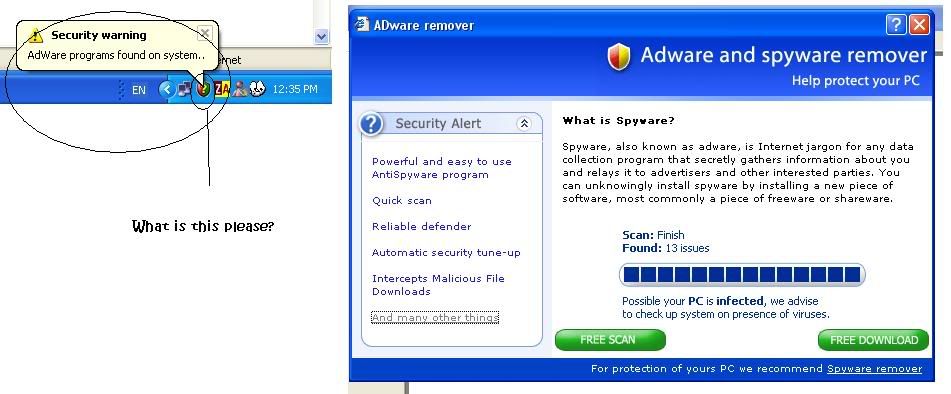 Thanks!