I noticed that there is a spot on my motherboard where the AGP slot is supposed to be, but there is nothing there. So I was wondering if its possible to go to a place to get one installed or if its even possible.
Theres a pick of my motherboard, and a pic of what its supposed to look like.
mine:
other: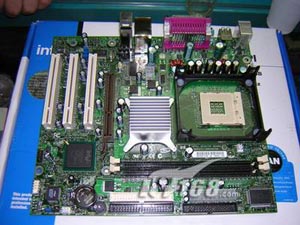 Edited by SOORENA, 12 April 2006 - 01:18 PM.