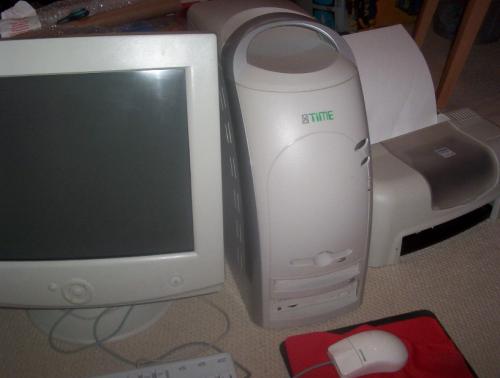 Hi,
I recently inherited a 'Time' PC, to cut a long story short ive been slowly upgrading it with memory, HDD, RAM, and a new GFX card, the CPU in it is fine for now, AMD athlon 1.2, got the GFX card today and it says on side i need 300watts minimum PSU.
The psu in the time system is 150watts. VERY LOW!
The question I need to ask is if I buy a new power supply will it fit in the slot my old PSU was in and the screw holes line up correctly?
If someone is willing to help but needs more pics just ask and ill reply with more pics.
Any help would be greatly appreciated.
Lee.