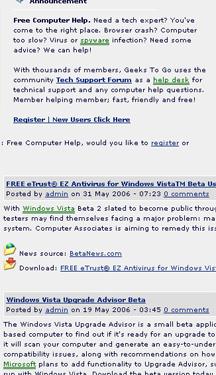 On my Geekstogo homepage are several words highlighted in GREEN and underlined. When I glide my curser over those words an advertisement pops up.
Is this a Geeks thing or do I have a spyware/malware issue I need to fix?
You can see what I am talking about in the attached image.
Thanks,