Hi folks, I used to use InterVideo DVD Copy 4 but then swapped to 1 Click DVD Copy cos the latter is just so small compared to the first one and never let me down with faults in copies.
But recently I got a video iPod so I installed InterVideo DVD Copy 5 (with the "conversion to iPod video" feature). I wasn't 100% when I put it on and it proved me right.
The virtual drive InterVideo was trying to install for version 4 they're still doing it with version 5. Even worse it appears it's not XP compatible?! So anyway, I uninstalled InterVideo now and in search for another application.
BUT
The IVI virtual drive just wouldn't go away. I attached several captures of it (correct order: from pic 005 to 001). Everytime after I start up the computer and log in this window shows up saying IVI virtual drive is not XP compatible, then I chose "not to install", but it puts itself in my computer anyway (the circled one in one of the captures).
So what I do, I go into my computer's properties, then hardware, device manager, and uninstall IVI virtual drive from there. However, everytime after I reboot the computer the problem just comes back all over again.
Getting more and more annoyed with it.
Could someone please help?
Sincerely
Chinofeliz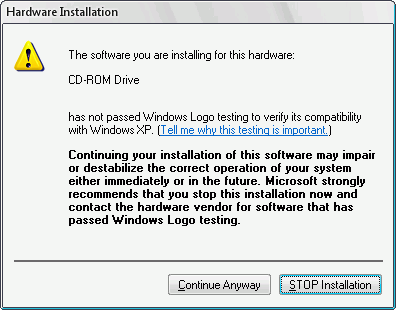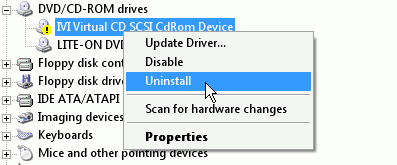 Edited by chinofeliz, 01 July 2006 - 06:59 PM.