Hello..windows problems never end
and here's mine :
-I have this HDD wich has all my files and windows instelation folder...

-I can't boot into windows even safe mode..

-I can't repair it using Windows XP repair feature Becuse my OS

doesn't

appear in this screen to perform repairing !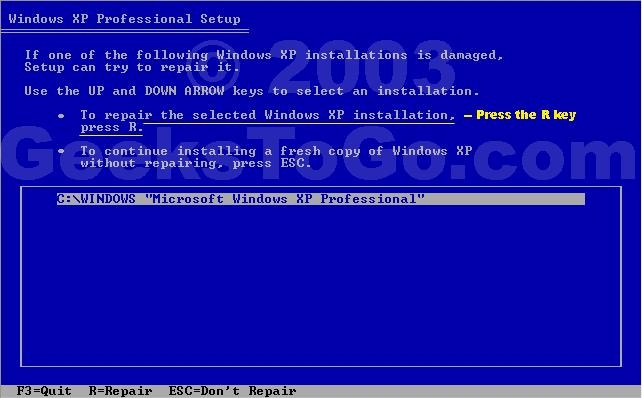 - But when I choose to install a fresh copy it indicates that I have OS installed !

-I've installed windowsXP in other partition (different HDD) and here are the OS's




(when I choose the second one I get (System is not Installed) but when I unpluge and remove the other HHD from my computer I get the option screen of Safe mode,normal..etc)


-I don't want to install new windows and loosing 150GB of data I just want to get it repaired and keep all my personalized settings and installed programs as they originally were..


please help me out !
Edited by BulletsStorm, 19 July 2006 - 03:35 PM.