Hey all. I just purchased this video card...
http://www.xfxforce....rationId=185643
This is my current PSU...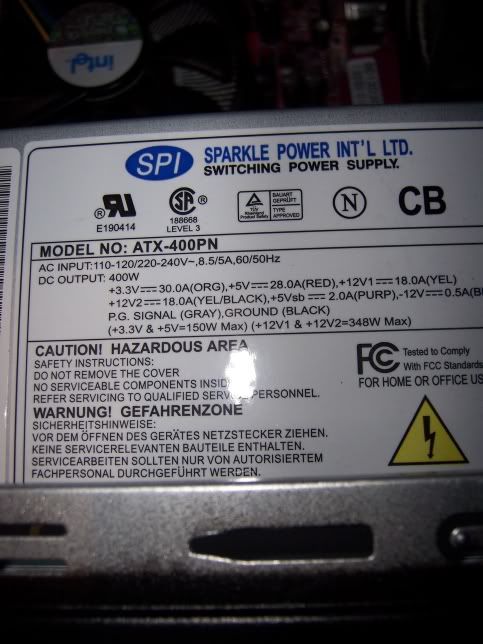 This PSU also runs 2 SATA 250gb HDD, two optical drives, a floppy drive, and currently an MSI 6600GT GPU. Do you think I need to replace this PSU to run the XFX card that I'm replacing the 6600GT with, or do you think this will do the trick?
If I do need to replace the PSU, do you think this one is adequate...
http://www.ecost.com...dpno~702131.asp
Thanks.