I have had this problem for quite some time now. Any streaming video in the windows media player format will not play in either FireFox or IE. I have made sure that my WMP plugin is installed in firefox, and I have made sure that WMP works by itself (plays mp3's and videos that I already have stored on my comp). Also, videos streaming via QuickTime work fine, it appears this problem just extends to windows media player.
Example: I go to comedycentral.com to watch some videos on motherload. I click the video's, and the popup of the video player appears, but the screen is blank. I click on play and it just 'connects' for a couple of seconds and goes back to blank.
Example 2: I got to CNN.com to watch a video, and it tells me that it cannot detect my current version of WMP, even though I have WMP10 installed and fully functional (minus this problem). So I click on "play anyways", and the same problem happens. All I get is a blank screen. (when I use the term 'blank screen', I mean the part of the screen inside the video player.)
I'm pretty sure it's not an ISP issue, as I had the same ISP at my old apt 2 months ago and it worked fine. Also, many of my friends live in the same city with same ISP, and they can watch all these videos.
I am posting some screenshots just so you get a better idea of what I'm working with. Thanks!
Chris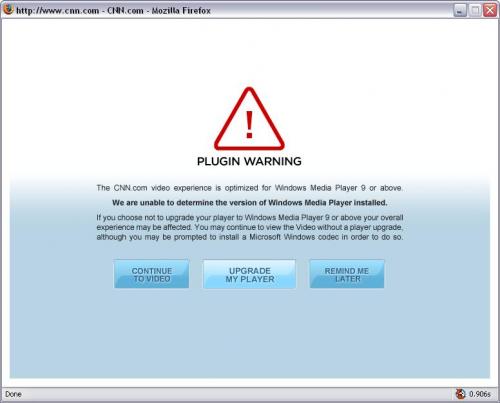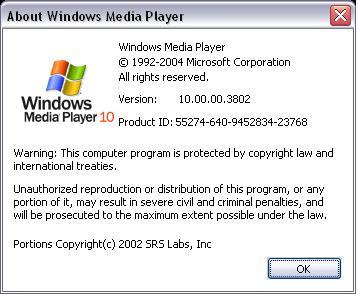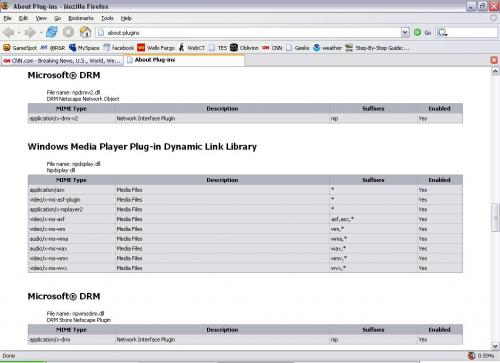 Edited by bvjens31, 24 July 2006 - 03:25 PM.