Hi, when my computer is started up two windows pop on the screen. The first saying that windows is trying to configure norton anti virus and then another pop up saying that norton does not support the repair feature and to uninstall and reinstall. I took a screen pic so ill post exactly what im talking about.
The problem is that when i got this computer it came with a trial version of norton and when i renewed the subscription it was done over the internet so i dont have a norton cd.
Any help would be greatly appreciated.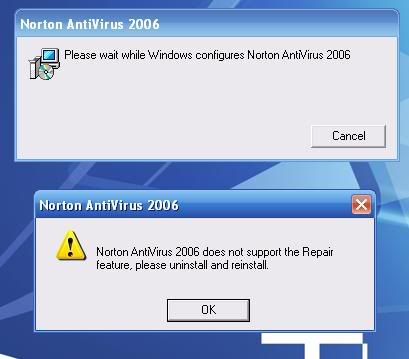 Edited by PinCushion, 31 July 2006 - 03:26 PM.