I NEED THIS KEYBOARD... ANYONE KNOW WHERE I CAN GET IT?
Started by
superstar
,
Aug 10 2006 12:32 PM
#16
Posted 08 August 2007 - 07:06 AM
Whoa, that took a while

. Nice colorful keyboard.
Soorena

---
#17
Posted 11 January 2014 - 05:26 PM
The Martian Keyboard can be programmed to save all kinds of shortcuts from
various softwares.
Not only that, but it will store long text strings to type those annoying
nuisance keystrokes you type over and over, day after day.
For example a username, email address, a greeting, or even code lines
in software development.
You label/color the keys and locate them where you want to give you the
fastest access.
Yes it is expensive, but you would rather have this than spend money on other
less useful peripherals for building your computer system. It's mainly for
professional use.
Martian Keyboard: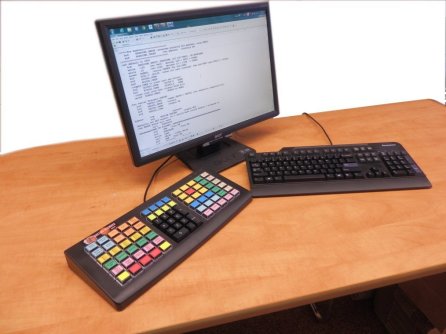 ---
#18
Posted 11 January 2014 - 05:31 PM
I forgot to say that Gamers would use this Martian Keyboard as well.
Edited by Ricardo5, 11 January 2014 - 05:35 PM.
---
---
Similar Topics
0 user(s) are reading this topic
0 members, 0 guests, 0 anonymous users
As Featured On: