Hi yesterday 5 electricity lost happened which made Windows Dead.
I have many messages "The Memory could not be written"
I searched here about the message, found most case have malware problem, but for me windows was good no problem until the electricity lost.
I feel like the NTFS get corrupted, tried chkdsk but found nothing. Also sfc command and Registry fix by jv16 but the messages still appears.
Ex: Divx.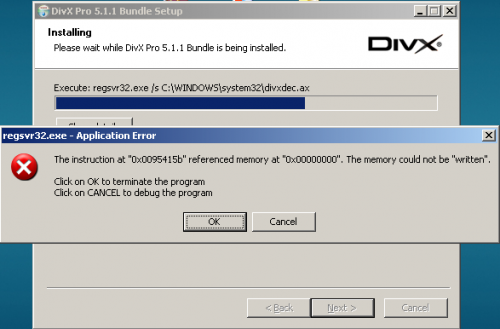 Don't know what to do.