Hi guys,
I'm using a genuine copy of Windows XP Professional Service Pack 2 and the Automatic Update is naughty today. I attached a capture of it, the particular update KB920872 just keeps coming back telling me to install it even though I have for so many times.
I tried logging off and reboot but it still comes back asking me to install it like nothing's happened before.
Please help, this never happened before and that yellow ballon just won't go away.
Cheers
Chinofeliz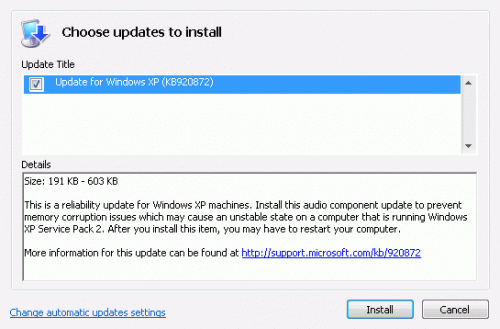 Edited by chinofeliz, 14 September 2006 - 10:57 PM.