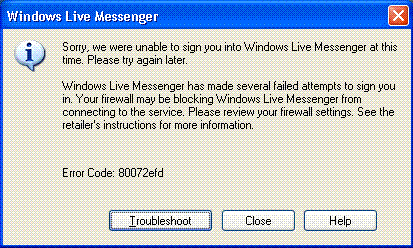 I get this error when trying to login to msn. I have disabled windows firewall but that didnt help.
It is windows live messenger I have.
Anyone know howto fix this?
thanks
P.S Ican't get on to any site using IE either
Edited by garrity109, 07 October 2006 - 04:04 PM.