I'm going through this tutorial on setting up a home network
http://www.geekstogo...howtopic=102163
authored by spacecowboy706 and step 37 under fileshare says "Right Click on the Same Folder again and select Properties, then click on the SECURITY tab.", but when I do I don't see a security tab, theres only general, sharing and customize.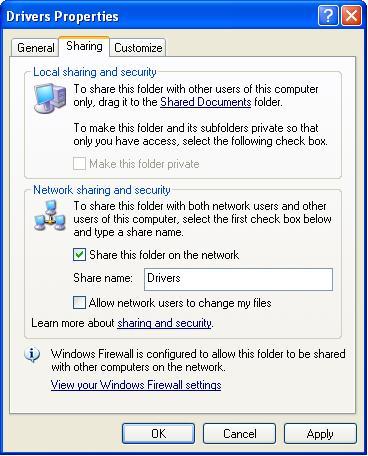 Is there some setting I missed?
I went through with the rest of the guide ignoring the security bits, i.e. pointes 37-39 under the filesharing section. My laptop can access my desktop, but it doesn't work the other way around. I can see my laptop's icon under the view workgroup computers link in My Network Places, but it says i do not have permission to access this computer.
Edited by amriths, 21 October 2006 - 03:26 PM.