Hi geeksters,
1) My computer is always short on RAM. I have 1GB but applications seem to use an inordinate amount of RAM.
For example Firefox alone uses 130 MB. That's just not right.
2) I also experience little dead moments when inputting text. The computer goes into little mini-freezes for a few seconds and then the text appears.
3) Windows explorer is often slow and sluggish too, especially in bringing up the right click context menu.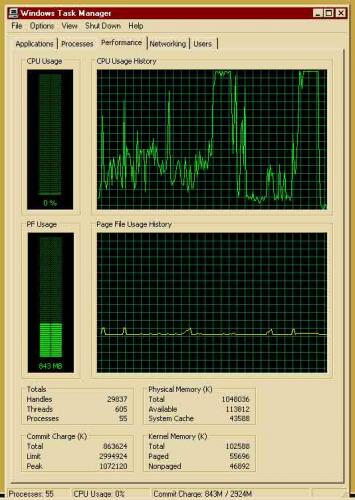 These screenshots of task manager give an idea of the memory problem.
I run NOD32 and Spysweeper for my security apps (and also Spywaredoctor).
What other information can I provide to make helping me possible?