Hello,
I've been doing some research lately on rebuilding my Computer system. Earlier this year i bought a Compaq Presario sr1710nx. This is a great little computer in my opionion but I feel that its time for me to upgrade to a higher end computer. I wanted to build myself a whole new system, and after some research I think I have all my parts lined up and ready to buy, but before I do I wanted to consult with you guys about a couple of things.
I dont want to spend too much money on my new system if i dont have to. I was thinking about using some of the parts in my current Compaq computer to save my cash, the cash that I can put into a Video Card or Monitor. The part that I was specifically thinking about salvaging is my Motherboard. The Motherboard that I have in my computer is a 'ASUS A8AE-LE'. I've looked into it and it turn out that this motherboard isn't available on the market and was make just for my PC. I figured that this would be an ideal Motherboard to keep because it has to potential to upgrade the CPU to a Dual Core (which is what i'm looking for), and I can add a pretty quality Video Card to it. However, Im not an expert at these things so I was wondering is someone could tell me if this is a half decent Motherboard for me to use in my new system, or should i spring a couple extra bucks and get a new one. And aslo, can someone recommend me a good Video Card (preferably an All in One, I was looking at the ATI All-in-Wonder X1900...any good?)(I'm not a huge gamer but I'd like to build a system that would be capable for gaming. I would like to make this an entertainment system). THANKS GUYS!
Here is the link to my Motherboard specs:
http://h10025.www1.h...=c00496280#N849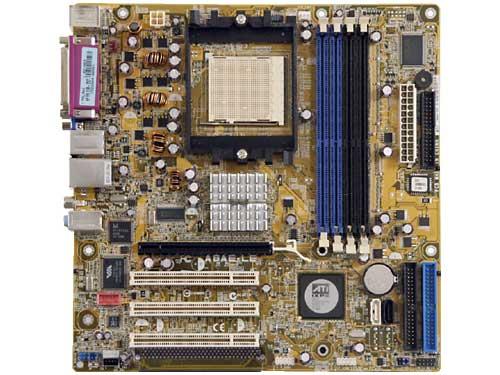 Edited by theBoar, 30 October 2006 - 09:16 AM.