I really don't know what the problem is with my Win98 system. I'm using Win98 because WinXP runs slowly on our secondary computer. Anyway, it is a fresh install. About 5-10 minutes after Windows has been up and running, the title bars of all the programs I have running turn white, except for the place where the icon is on the title bar. The icon in the left corner of the title bar turns into a 'flying windows' icon. The font size gets bigger, and the start menu stops working. All windows that I start after this point are transparent and I can't see their contents. All the little down arrows in drop-down list boxes turn into '6's. My PC is unusable by this point. I'm suspecting a video driver bug. Any suggestions?


Edit: Whenever I try to CtrlAltDel, the text in the little task window is really small and mispositioned. I'll try to post some screenshots soon.
Edit x 2: The screenshots are attached. One is a bit blurry but they should give you an idea of what's wrong. Notice how in the second one the start button is pushed but the menu isn't there.
Edit x 3: Also notice that the background of Google in the first screenshot is black. I don't get why that happened.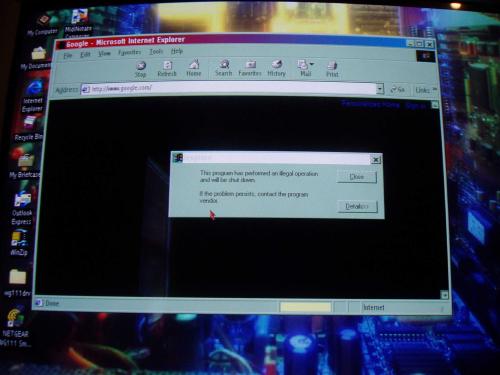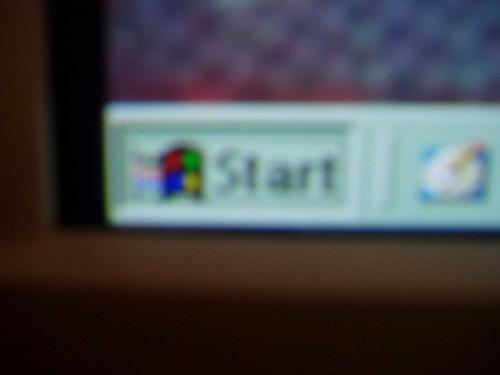 Edited by claux2840, 04 November 2006 - 11:30 AM.