I get this whenever I try and access a specific folder on my 2nd HDD: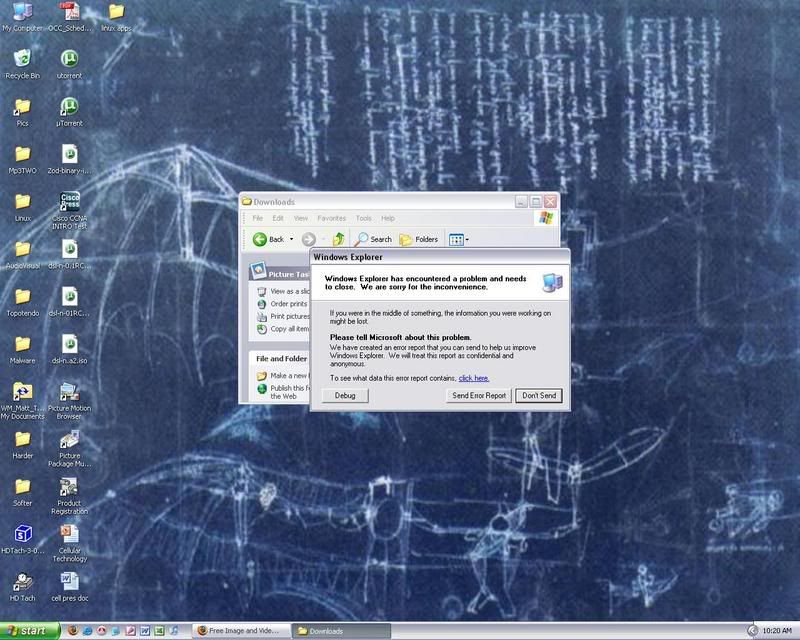 I've updated my definitions, and tried virus scanning it, and scanning it with Spybot search and destroy, both found nothing. I've even used Windows to error check the drive it's on and again found nothing. Also at the command prompt, I'm unable to switch to this folder, it shows it under /dir however it tell me invalid directory when I try and switch to it...
Ok, even stranger, i don't seem to get the error when I change the folder view to anything
other
than thumbnail view......
***Eh, figured it out. Through trial and error, I kept selecting each file individually in tile view, and eventually the corrupt file error'd when I clicked it cause windows tried to show a preview for it in the side of my folder menu. i just deleted it and all is well again.***
Feel free to delete thing topic.
Edited by losmonos, 14 November 2006 - 12:43 AM.