Hi there,
Im having a problem installing my 2nd HDD.
I have installed it correctly into my pc. I have set a slave drive to it, and set my older HDD to master.
When I booted my PC it said new hardware found, but when I went into My Computer the drive hasnt appeared there. It appears in the device manager, but I can not enable it as it is blanked out (as showen in the picture below)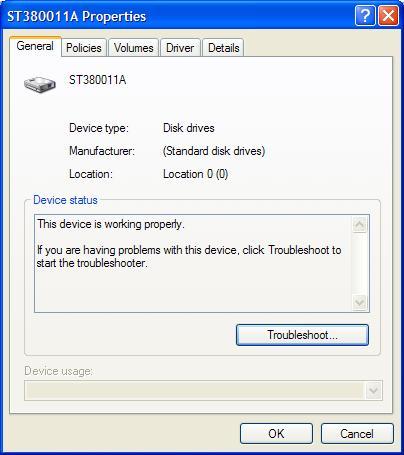 I have no idea whats up?!
Can anyone help me please, a tut on how to make it work or something? Thanks in advanced
bobbobagan