1. CD-DVD burner decided to stop working...operated from XP installer
2. DVD-RW not working...had a Nero install Disk...but still not working
Drives seem to be mixed up as well...
See attachment below...
Visited:
http://support.micro...b;EN-US;Q316529
Carried out operations as specified.
CD-DVD burner still does not burn. Goes through all the motions up to the point of burning, then error message appears [see above].
Made sure drive was ticked off as a burner.
1. have a Pioneer CD-DVD RW Drive...[DVR-106D] < says it has MicroSoft drivers...should be Drive E:, but it is F
Device Instance: IDE\CDROMPIONEER_DVD-RW_DVR-106D_____1.05__\ then a whole line of numbers
2. have a LiteScribe [Lite-On] DVD Multi-Recorder RW...[DVDRW SHM-165H6S] <Says it has MS drivers, but should not have...should be drive F: but is E:
Device Instance: IDE\CDROMLITE-ON_DVDRW_SHM-165H6S_____HS0D___\ then a line of numbers and letters and symbols
When one is ticked off as recordable, it automatically shuts the other off...and vice versa
I am a software person, not at all hardware oriented...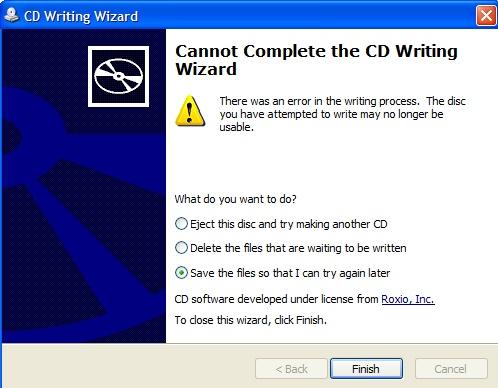 Edited by b1caez01, 04 January 2007 - 01:17 PM.