Hullo!
This is my second post on this forums.
About 80 % of the time when I am on my PC my CPU gets over 70. This gets worse when I browse the Internet.
Here is pictures I took from the task manager.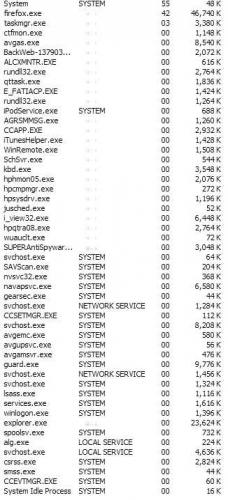 Also my other problem:
I was scanning just today for viruses with AVG Free Edition. I come back 6 hours later and it's still scanning (I have about 75GB of my 107GB HD) so I go away - I check one hour later and it's still scanning the same file!!
The file I think happened to be whdata.js from The Sims 2. So now I cannot finish my virus scanning.