Hi, I just reformatted my HP pavilion computer and reinstalled windows xp professional. I was able to install my intel graphics drivers but I can't seem to find my sound drivers.
in my control panels, i just see this: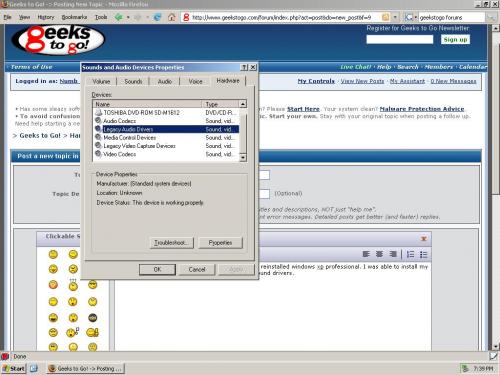 Does anyone know where I can find this sound driver? Thanks.