Due to recommendations about PC Power & Cooling power supplies I went ahead and bought the Turbo-Cool 850 SSI. Now, I'm sure that its an absolutely wonderful PSU but one thing that was not mentioned by the online retailer was that it only has an 8-pin power connector for the CPU. Problem is that I my mobo has a 4-pin slot. Seems I'm screwed, right?
Possibly not, because then I remembered something about an older PSU I had. It also had just an 8-pin connector
but
to use it on a 4-pin mobo, I was able to split it apart, like so: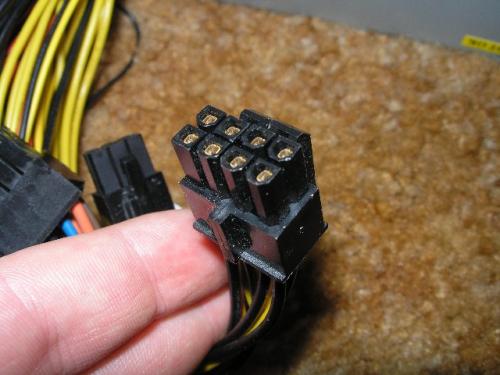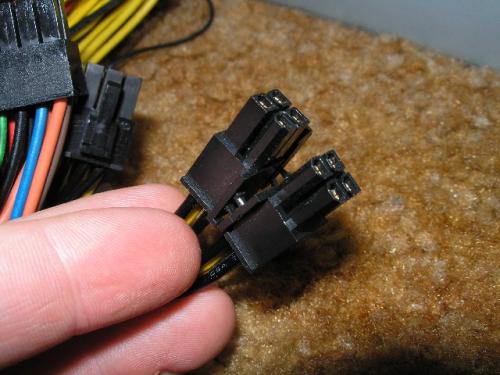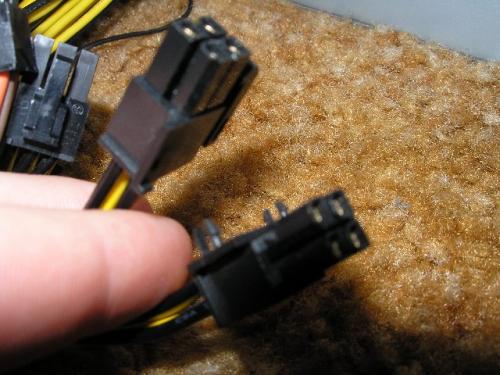 Anyway, is there some kind of adapter I can buy?
Or would it be possible for my to jimmy that old plastic plug off the old power supply and onto the wires of the new one? I do realize that the two power supplies would have to work the same way in order to do this, but I have no idea. Can anybody help me with this?
EDIT: somebody from another forum suggested this, could this be a simpler solution?
just plug in the 4 pins and let the other 4 pins slop over the side of the plug
Edit: Reduced image size to keep our load speeds faster. Posting large images can make pages load very slowly...particularly for those on dialup. Please attach images within the post.
Edited by you_silly_mortals, 09 June 2007 - 07:38 AM.