I am trying to install autocad 2006 in my vista ultimate pc but it shows an error 1606? what is this error and how do i fix it?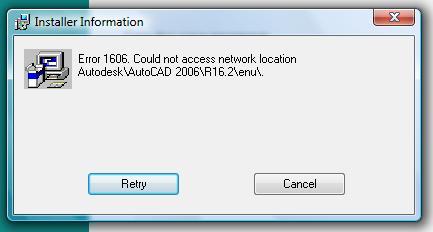 i just recently reformatted my PC. in my old os installation, autocad was installed and worked fine but after i reformatted it, the installer wont run? is this an OS problem?
thanks for your help in advance.