ok, here is it, i've closed my firewall for the reason of hosting game through mirc but my firewall is acting weird.
I've already switched it off and apply it. but...see below :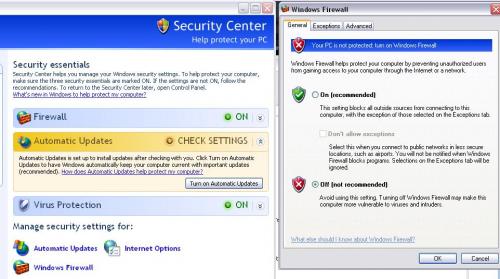 it still shows "on" instead of "off".
So, any solution, which is real, i mean my system is now with firewall on or off?