Hi
I'm new to this so i'm a forum virgin lol
My friend just recently purchased a laptop, an e-system 3115 laptop is what he tells me the name of it is.
I installed x.p for him and in order to get him online i asked for his driver disc, supplied by the place where he got it, for his wireless and audio to work.
Simple enough one would think but before his formatt took place i noticed he had realtek, same as myself, as his audio..... and when i tried to install his disc it wouldn't recognise it, said "audio not found" when trying to play a c.d. i have tried everything in my power, googled for drivers,,installed them, didn't work, ran the bios etc etc, ran a program that shows "unknown" devices, i ran it on his p.c and it gave me this...i see reatek is there on his laptop but it's not working,,picture is attached, zoom in on pic viwer to get a closer look,,,duh lol.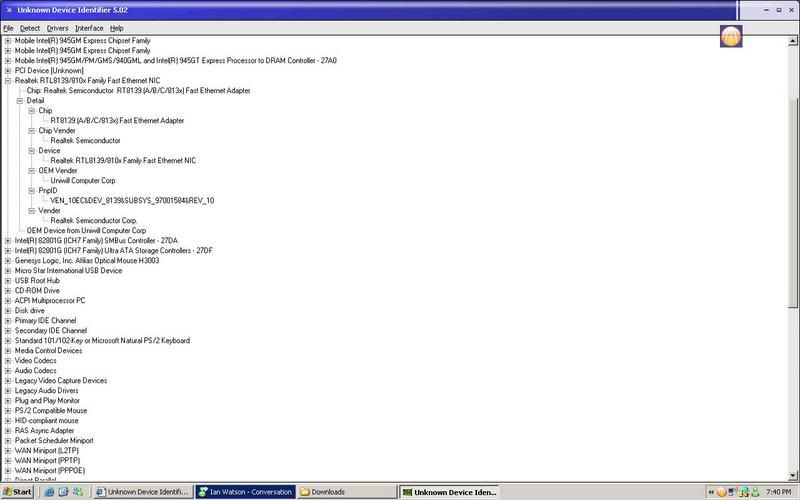 photobucket link for it is
http://s51.photobuck...nt=3bi12tmp.jpg
I am really stumped on this, and help would be greatly appreciated as i feel somewhat responsible for this happening to my friends laptop, pm me or reply here, thanks guys