so, i had this home movie i made on my harddrive, it was about 5Gs.
my normal HD was running out of space so i tried to transfer it to my other hardrive
but guess what? i couldnt!
the other HD has 71Gs free but it keeps telling me that i dont have enough space.
ive tried cleanup and defragmenting, help?
heres a picture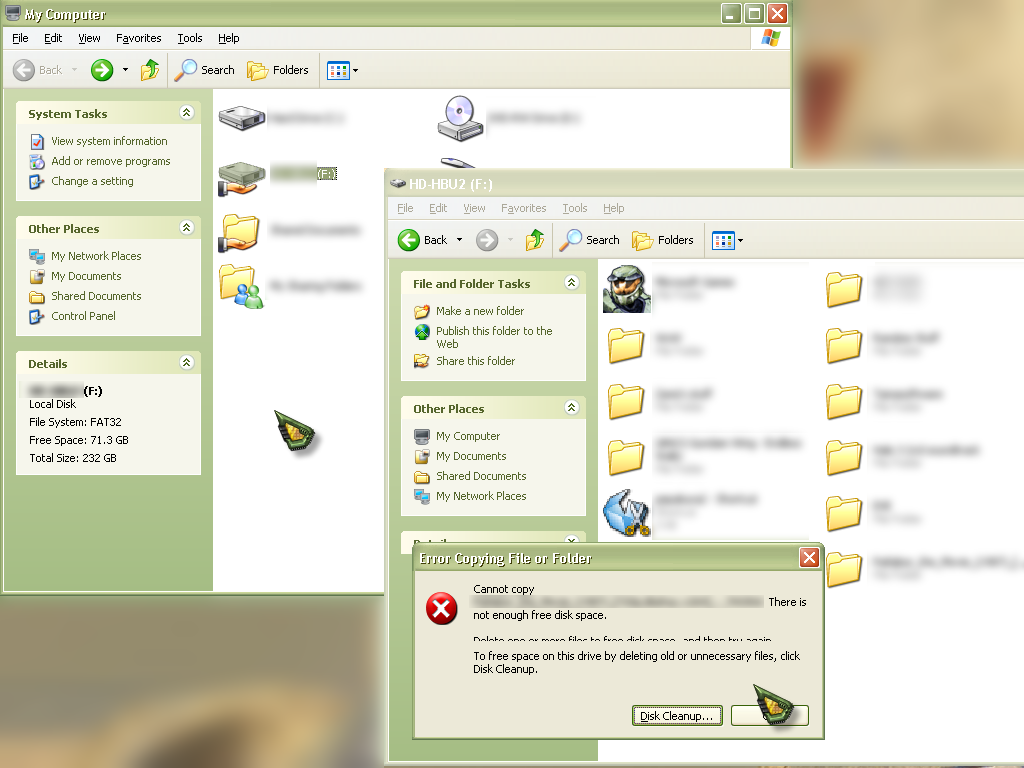 sorry for the blurs, my dad is paranoid..


Edited by Rocknrollcows, 31 December 2007 - 08:00 PM.