Please can someone help me i recently did a recovery on my system (windows Xp SP2) and now iTunes and Quicktime won't work (these are the latest versions).
I'm Guessing its Quicktime thats my problem but i'm not sure.
I've tried uninstalling and reinstalling them many times and still just end up with the same result:-
Everytime i try opening iTunes its says it "encountered a Problem" displayed like this: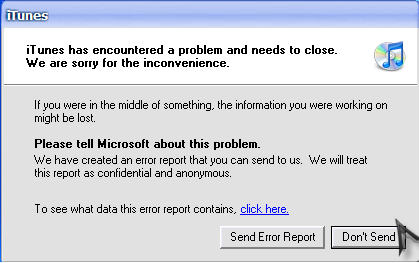 And everytime i try opening Quicktime it displays this: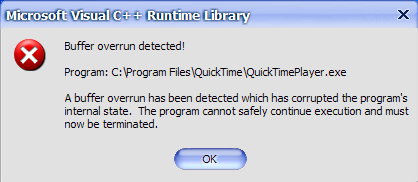 Any HELP with this i will be greatful for. Hope to here soon.
Thanx
Woody