My current video card does have an S-video port but I don't think any of my monitors would plug into it. I couldn't find a port on my monitor that would go to S-video.
But with that bracket, it does have one that has both DVI and VGA. At least the way I see it. There are 3 brackets included. Here's the pic from the Newegg site: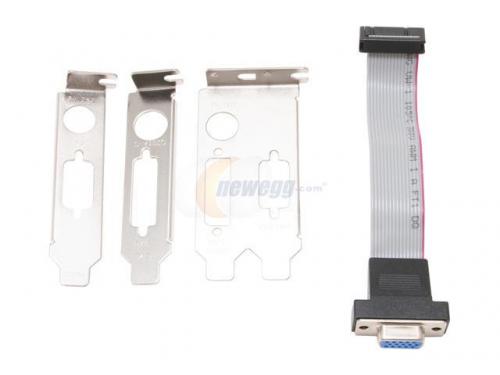 Doesn't that 3rd one have DVI, VGA and S-Video slots?