Also, I don't know if the error is related, but here's what i got after restarting and trying to start a movie file with wmplayer by double-clicking on it: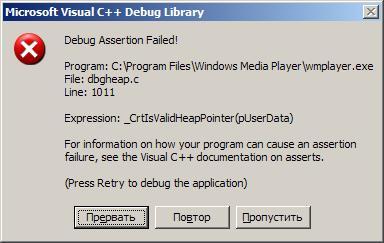 PS The only thing `safe mode` does is not display the error - but the program closes any way, silently.
What's more interesting about these errors - they are pretty random. They happen on some files, but not on others. At first, I suspected that this comes up when the filename is > than 16 characters, but that proved to not be the case.
Edited by CatZilla, 17 February 2008 - 10:35 PM.