I usually use my LAN connection - I only use WLAN when I'm not at home, and I'm at a cousin's house or outside. Though, I have noticed something really wierd popping up in my computer's WLAN lists...
Have a look.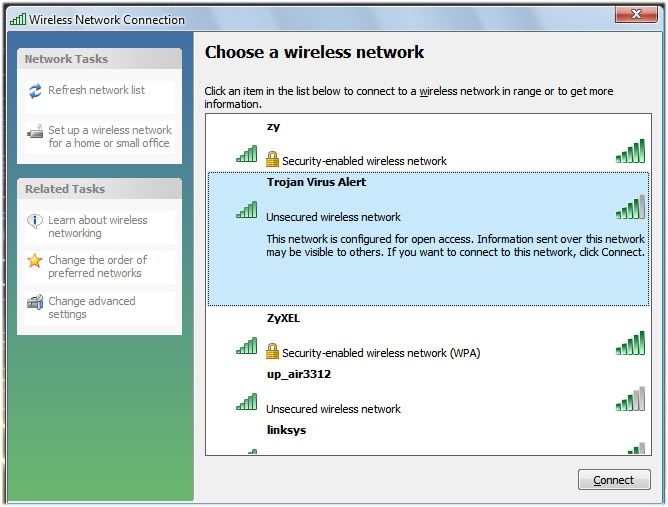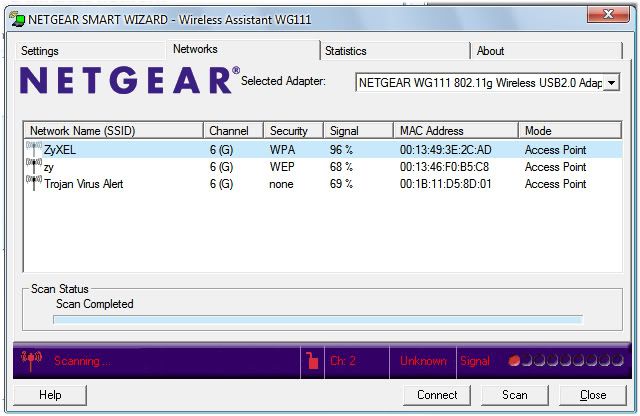 This really freaks me out - as whereever I go it always follows me around. I use it in a shopping mall's connection - this wireless connection is there. I go to my cousin's house, it's there. I go to my new house to use other people's connection's - it's there too. Everywhere I go it follows. Also, I tried using 2 WLAN adapters - same results..
What is wrong with my computer? Is it a virus or is it just something wrong?
~Kelvin