Hi there,
I am not being offered Service Pack 1 via Windows Update, and I was wondering why... I have the AC'97 Audio as my audio device, and I know that there are driver conflicts with it, but I have a greater version than that described
here
At that website it says that it will not offer you SP1 if you have "For x86-based computers: Alcxwdm.sys - version 6.0.1.6242 or earlier", but in the picture shown below, I have version 6.0.1.6285 which is greater than the number stated on the Microsoft Webpage.
I was just able to download a driver update from Windows Update for AC'97, but am still not offered SP1 that is why I ask.
Can anyone shed some light on why I am not being offered SP1?
Thanks,
Bobbobagan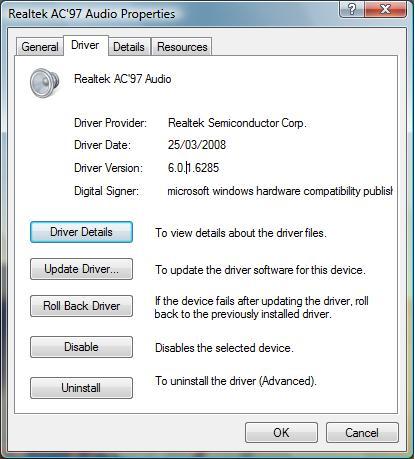 Edited by bobbobagan, 02 April 2008 - 06:25 PM.