Hi guys I'm having a problem running DiRT, it seems any map I go to the world objects such as trees or audience stands seem to flicker on and off through the road. At first I thought that there were objects missing and so they come and go but it seems they are extra as they appear right in front of me when I drive. Its kinda hard to understand so I took a screenshot:
I pointed out the problem in the pic with the red arrows.
Thanks in advance
Soorena
EDIT: One more thing I noticed is that my resolution didn't go to 1680 x 1050 although i set it to that in the options menu, instead its 1440 x 900.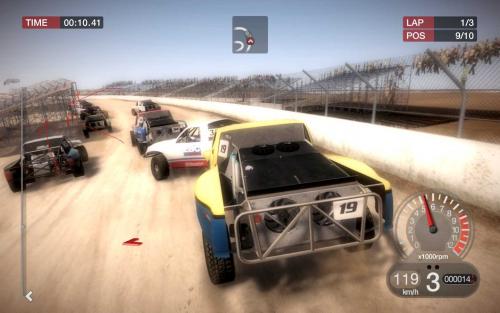 Edited by SOORENA, 03 April 2008 - 08:06 AM.