Hello geeks,
First of all, let me thank you for providing this great service to people like me who dream of doing so much with their computers and then get stalled and smothered by troubleshooting problems.
Let me begin with my sad story,

I recently purchased
Roxio Easy Media Creator 10 Suite
, in order to create DVD's from digital camcorder recordings of workshops that our program offers (this is work related). I was told it was a "Super" program and that I would be able to do basically anything with it. I had been using the Video Wave and the Converter, and the Audio sub programs with not a single problem, but when I finally tried to use the
MyDVD Express
in order to create a DVD from the video files I had created (and yes, saved in the proper formats) on Video Wave, the program would not open. Then I tried opening the twin
My DVD
, and it did the samething.

It would say "Loading component..." and then these messages would appear
Oh great! I can't show the pictures because I can't upload them. I Browse first, select the picture, open, and then upload. I have no idea what step I'm missing so I'm going to have to write it all out..
1st message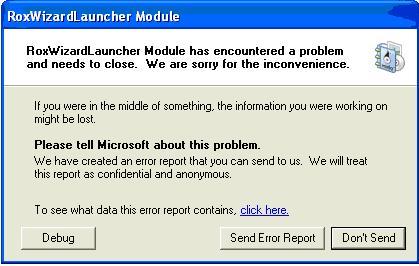 (hey I just saved the files as jpg's and it worked, I suppose they were too big as 24-bitmap images

)
2nd message

3rd message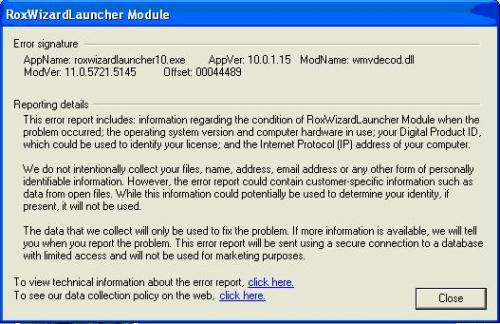 4th message
5th message after having to "End Now" the program
and finally...
last message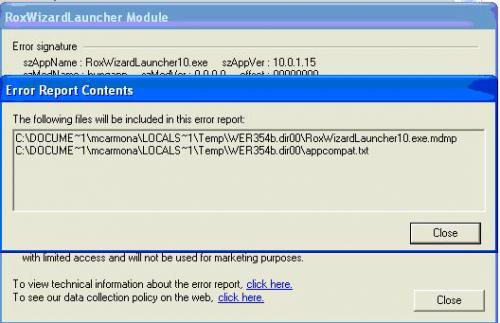 I used pictures because I really don't know anything about computers when it comes to troubleshooting and high tech stuff...so please use the "EASIEST" language possible and explain "EVERYTHING"
FYI...the Roxio program still works even after shutting down the MyDVD and MyDVD Express. I just click on any of the other features and it works fine. Doesn't mess up my computer or the program itself. It just won't let those two features within the program work. Please help! I haven't seen if the program works on my Windows Vista Laptop yet. I'm going to check that as well. If it doesn't...I suppose you'll be hearing from me again. Thanks
Ah, and just for anyones 411. Roxio SUCKS!!!!! When it comes to Technical Support. You have two options with them. Use the dumbest version of automated computer support or PAY for actual assitence via phone. What ripp offs! I wish I could tell the world they are money hungry egotistical leeches! But oh well. That's why I really appreciate what you're all doing. It's not your responsibility. Yet, you're taking the time to help. Thank again!