I have a dell inspiron 1000, I bought it about 4 years ago, it seems to be on it's last leg.
Over the past month I've been having some troubles with my computer, sometimes it would freeze up and a simple program such as aim or msn messenger or something would eat up ~95% of my resources and I would have to soft reset. A couple of times I have gotten the screen I am about to show you, but if I just kept restarting it, it eventually went away. Now it won't go away. Any help would be lovely, I can't afford to buy a new laptop at the moment, and I am an internet junkie. I am on my dads PC right now so I will be around and able to help.
Also, I tried booting into safe mode and I got this screen as well.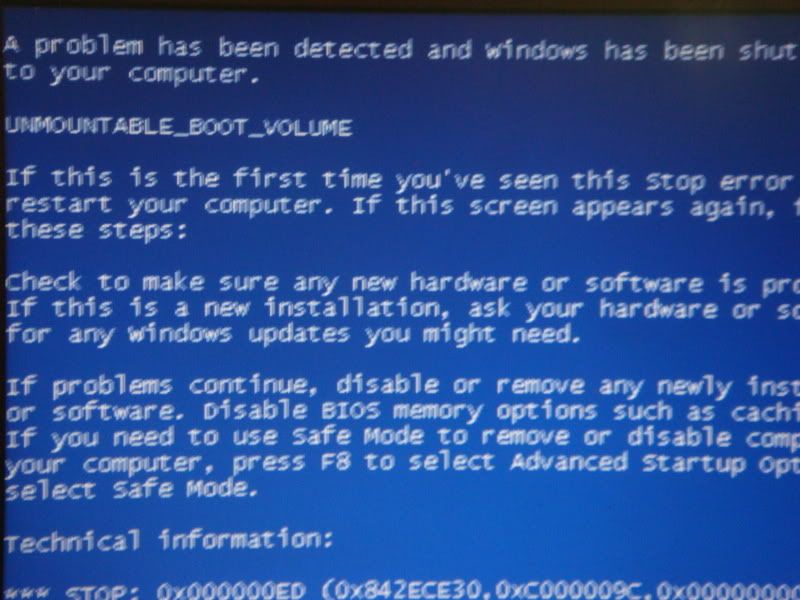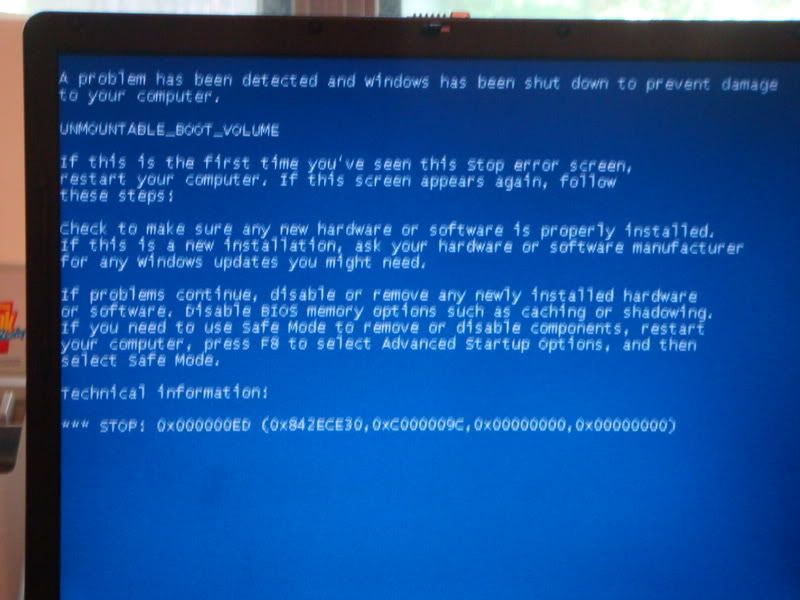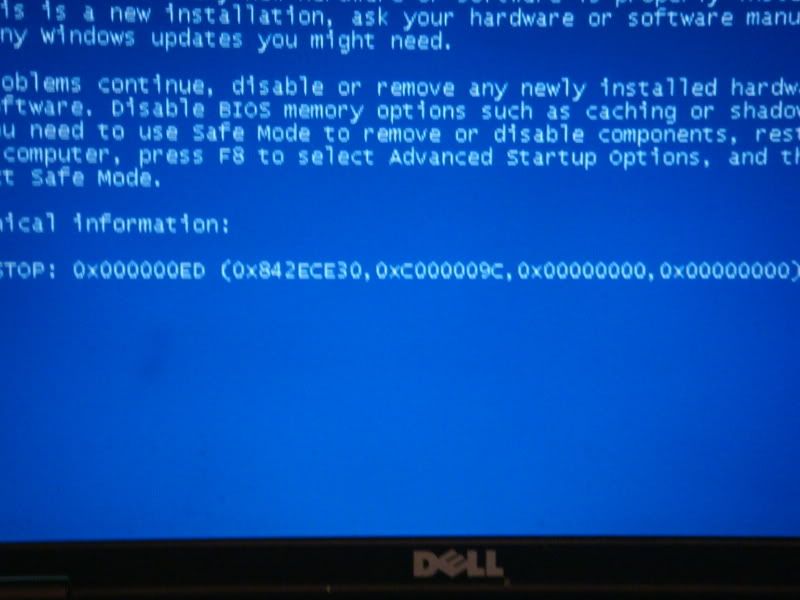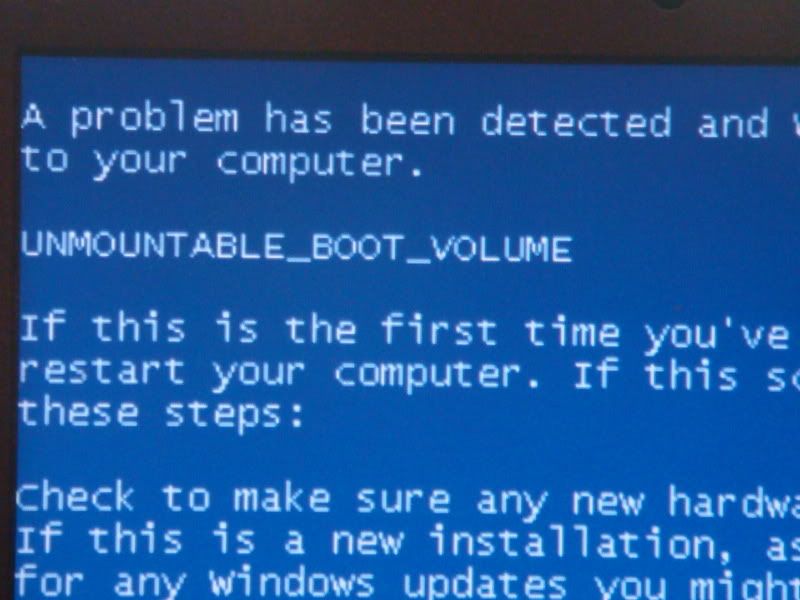 Also, for the record, I didn't add any hardware lately like it says