I'm about to throw my pc out the window.
I just reformatted and I'm getting an error while trying to install my soundmax drivers. I have a Asus M2N-E motherboard and when I put my cd in and try to install the soundcard drivers or even when I download the drivers and try to install I get this error.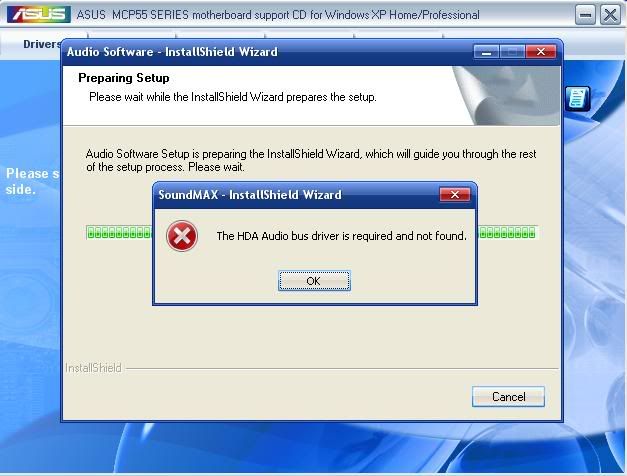 I've tried updated my bios I checked and made sure it was enabled and it all is...
I've done everything i read in other posts about running kb888111.exe but when I run that I get this error
Someone please help me before I blow this thing to smithereens.