Hi,
I have AVG and spybot and I have done several scans with them. Each time it finds viruses and trojans but every time I get rid of them they just reinstall and I scan again and they are there, again.
How can I get rid of them permanently? my net seems to be slower than usual, I am getting popups, my desktop keeps disappearing and I have a blue screen on shut down so that I have to manually turn my computer off.
I have used Hijackthis and got someone to have a look at the log, I fixed a few problems and now there seems to be little to no pop ups but the other problems still remain.
Here is the blue screen I get: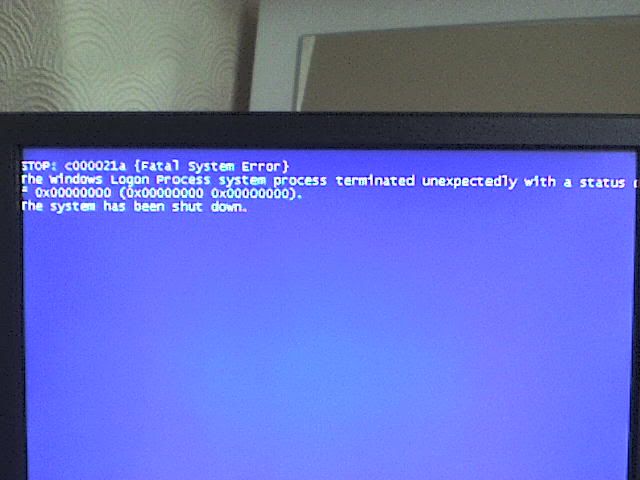 If you could suggest how to fix this, maybe anything better than AVG which could get rid of viruses which keep returning? I know maybe the only way is to wipe my computer and reinstall everything but I don't have a disk and I would rather not do that if I don't have to.
Thanks.