I have these old Dell ADA425 2.1 Speakers (w/ subwoofer ) which work fine when I connect to my laptop via the headphone jack.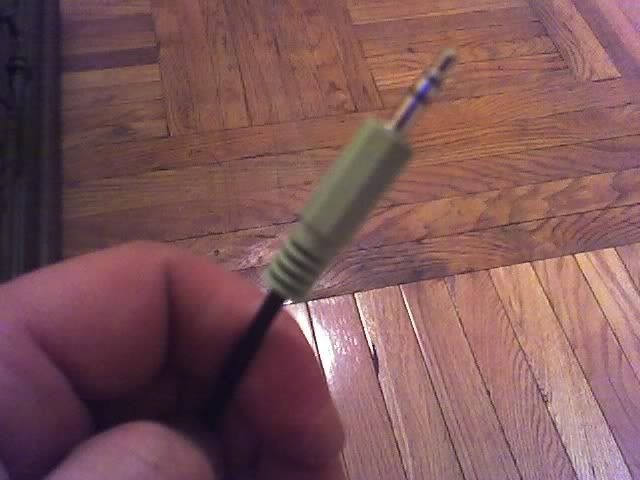 However, I'm trying to use them with my turntable which has an auxiliary output.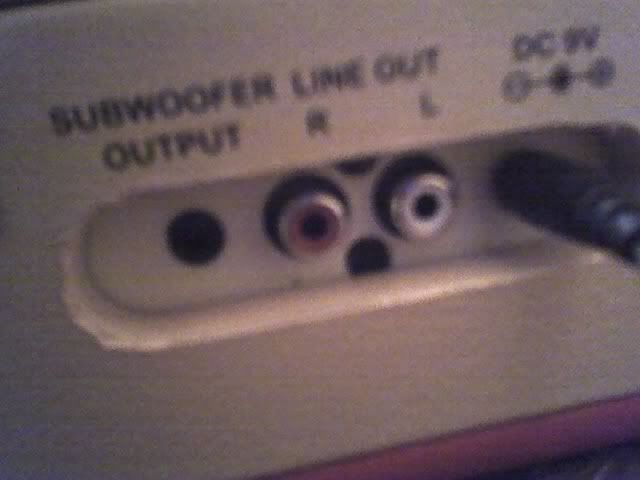 Is there a specific connector I can purchase which will allow me to connect my external speakers to my turntable? I've tried searching Google but I can't seem to find what I'm looking for. Please excuse if this isn't the proper forum for this topic.