So anytime I start my computer I get the below screen. Tried booting in safe mode, and safe mode with networking, but still nothing.
I then tried to do the fix the last time this happened(though the bluescreen was different).
http://www.geekstogo...58#entry1247458
I got to where I need to hir "r" and then it gave me the bluescreen again.
Help please, thanks
Nick
PS: Sorry for the crappy pics, not the best cameras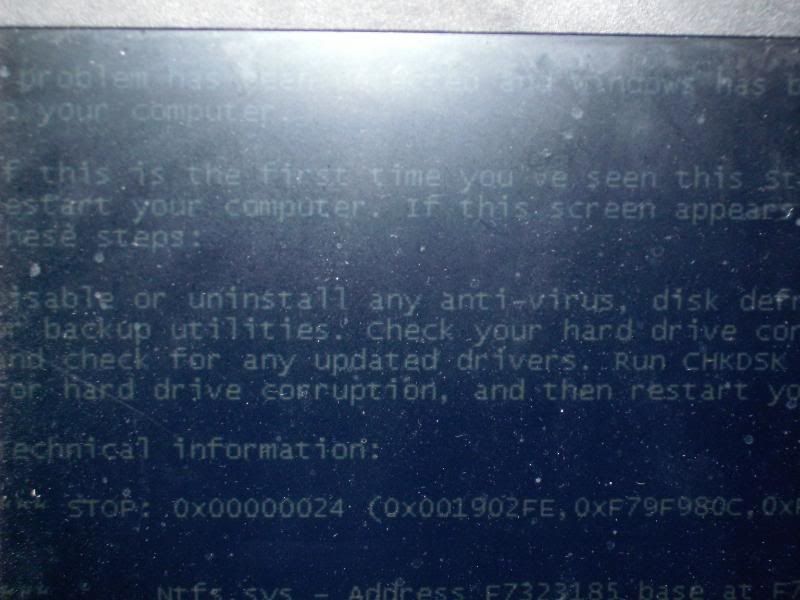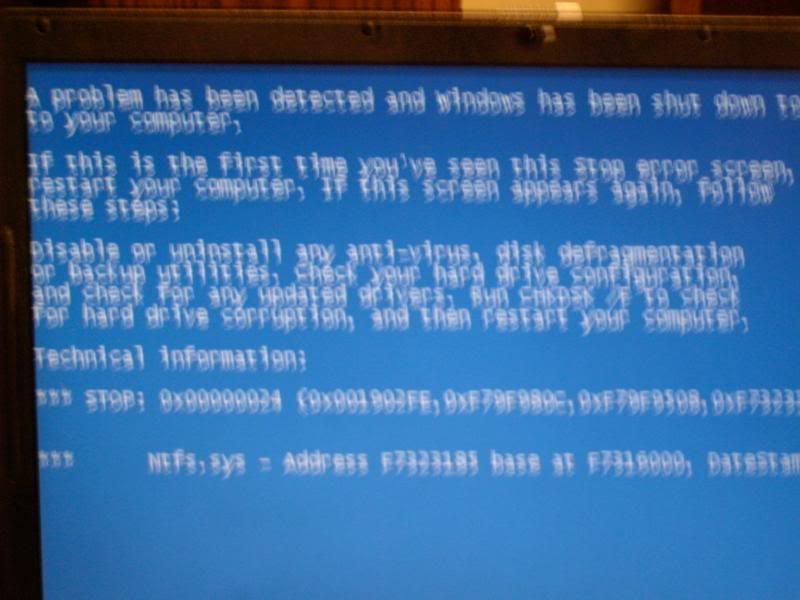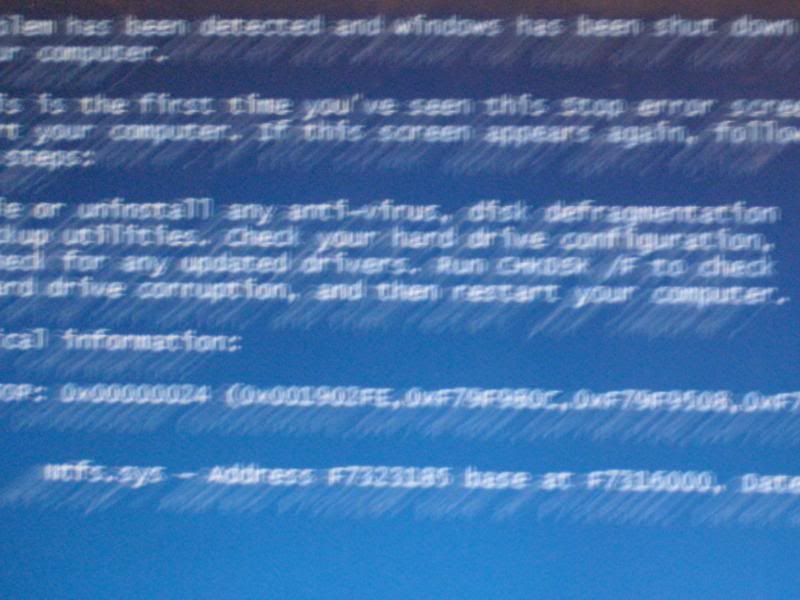 Edited by nick_mi, 16 September 2008 - 08:57 PM.