Awwww, a pet thread! i love pets! I have a cat named Prince. I had a wire haired Fox Terrier, named Uzi (yes like the gun, my mother named him lol) before the cat but unfortunately had to be put down. He was 14 yrs old. Prince just turned 4 this past Christmas. Here are a few pictures of him. A bit overweight but i love him soooooooo much! Enjoy!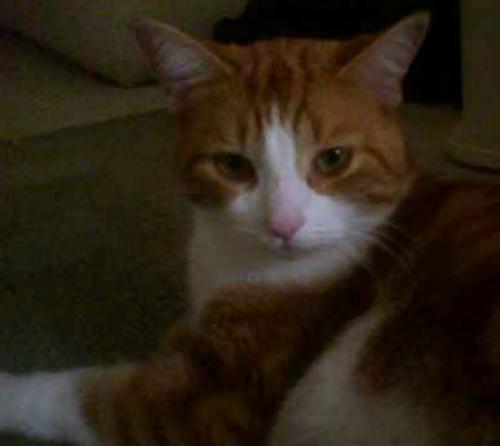 ready for his close up lol.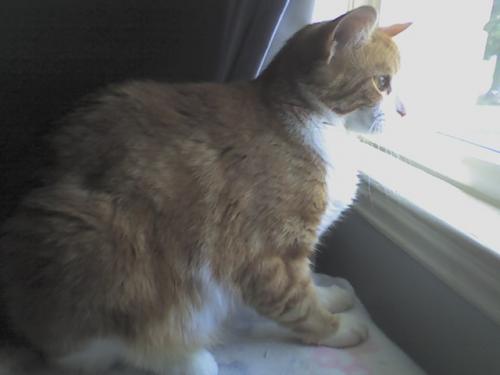 appears to be stalking a bird or squirrel.
taking a nap.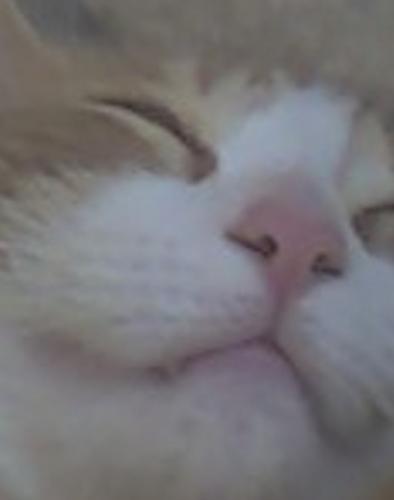 and another nap.