Hi, i have an acer aspire 3000, the problem is that when i turn it on from the power button, the cpu fan starts spinning, i hear harddrive sounds and dvd player sounds, the power led is blinking yellow (should turn to green when the computer is on), the screen is black and i hear no other sounds,
when i press 1 more time on the power button ( fast ) it will shut of.
The computer turns on when i put in the power adapter or the battery.
I´ve tryed to watch if something is burned, but i can´t find any burnt on the motherboard, ram, cpu etc.
Before it was broken, i think i remeber the screen flashes, then i shutted it off and it came never on again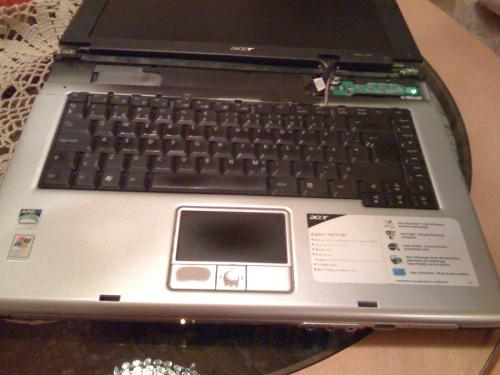 please leave a comment =)
i really want my laptop to work ( i got it from my mom and dad when it was broken, now i´ll try to fix it )
Edited by toffe, 17 November 2008 - 11:29 AM.