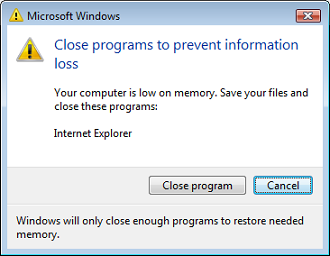 This isn't my picture, but everytime I get this error. My laptop just starts to act weirdly. Like images not appearing correctly on the screen and things not responding at all.
I have 3GB of RAM, am I really eating up that much that it ran out?
Attached is my dxdiag, if it helps finding what's the problem, what do I need to upgrade or add more? Or any measures to take to prevent this?