I actually looked around the forums before making this post and tried a couple of stuff like system restore. But I still get these errors after starting up. I get the same error everytime I try to start explorer.exe through the task manager.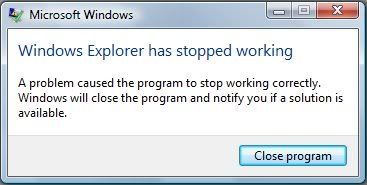 For the records, the problematic laptop that has this problem is my friends' and I'm just helping him to fix this up. He is using a Compaq laptop and had serveral reformats during the past 6 months; he sent it for repair because of this similar problem. Every after reformat, he gets the same error after doing his Windows update. According to him, there was no recent programs he installed prior to the problem.
Managed to get screenshots and access Firefox through the task manager via CTRL + ALT + DEL.
Please help!
Edited by JayBern, 07 February 2009 - 06:46 AM.