My normal ping is about 20ms, however fairly recently my ping has jumped up to 280ms+
obviously this is not much help when playing online games, so, I'd appreciate it if someone could help me diagnose where the problem is; is it with my ISP or somewhere else? I've posted a traceroute.
thanks in advance,
James
additional info:
--> not video related, if I type "ping google.com" in command prompt I get the same problem, and also I've tried reducing video settings in games.
--> "ping localhost" gives 0ms response time
--> Occasionally I get time out errors for certain sites (google.com, fleud.com) even though their server is still up and running, I don't know if this is related...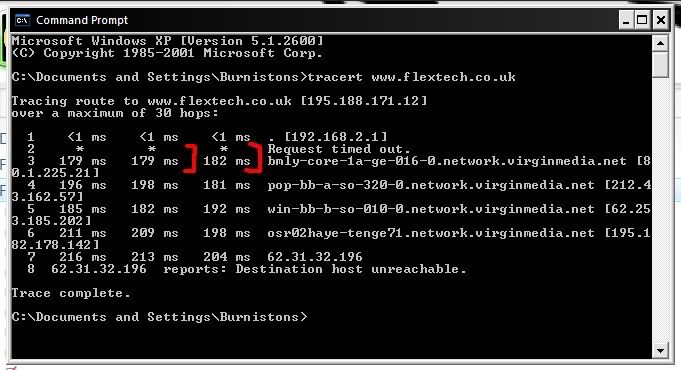 Edited by 01993james, 14 June 2009 - 09:27 AM.