I am trying to rip the movie "Pineapple Express" using the program VOB2MPG, however I keep getting the rip with the audio commentary (the disc contains both theatrical and extended edition).
When I put the disc in, DVD43 decrypts it, and then I choose the Video_TS folder with VOB2MPG. After this I see multiple title selections. I go with the largest one thinking this is the extended. It has 4 different types of Audio: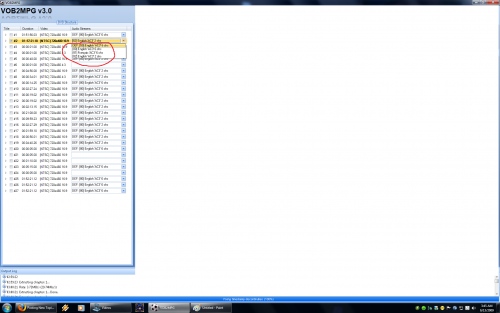 Any of the ones I choose the audio commentary comes along with it.
At the bottom of the attachment picture, there are 3 other titles with the same time stamp of 01:52:21.12 I have no idea what these titles are for, but I have tried them too and same result of the audio commentary, plus when played in WMP, they say they are only 5 minutes in length, however, when clicked near the end it shows at the end of the 2 hour movie. When expanded, each one has the same chapters in it: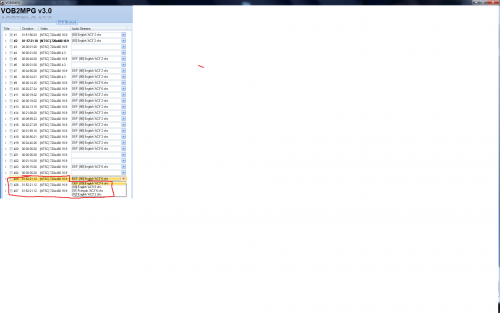 Please let me know what to do in order to get rid of the audio commentary. Could this possibly be a copy protection issue that DVD43 is not hitting?
Thank you and best regards,
String