Ok, I have a VERY annoying problem on my hands that I'm hoping someone here can help me out with..
I have included a picture of my desktop so that you all can understand what I'm trying to explain.
My problem is, after login when the icons on the desktop load.. the icon loads, but its actual graphic to represent it does not load.. so I'm left with what looks like a bunch of labeled "blank" icons on the desktop.. I am left clueless as to why this is happening.. I have tried to restart my computer.. ran a registry scan with CCleaner to see if it was a problem in the registry and nothing has seemed to work..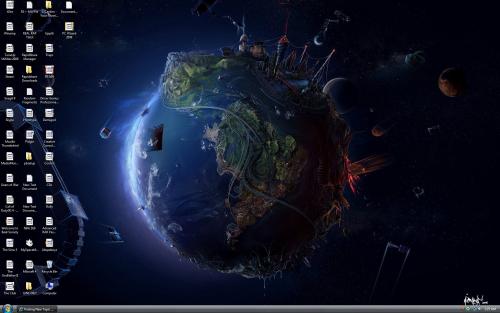 Any help?